As we've mentioned before, we are in the process of creating an interactive story game for IOS and Android devices. We are so excited about the upcoming beta launch of Adore Romance Stories and would love to have all of you sign up! You can visit the beta sign-up page here. We wanted to take a minute and tell you a little bit about interactive story games, why we decided to create one, and some of our favorite games already in the space that we love to play.
What are interactive story games?
Interactive fiction was probably the earliest known example of programming, creating, and playing games and is as relevant as ever in gaming today. Interactive story games are very immersive and allow players to control their main character via a set of text-based commands to tell stories driven by the actions of the character, in a similar vein as 'Choose your own adventure' books. They are available for many platforms such as computers and smartphones.
What we are focusing on is the mobile interactive story experience. Smartphones make it possible for people to have everything at their fingertips. Seriously, you can talk, text, video chat with friends around the world, you can look up anything you want online, you can handle your banking or other practical needs, and you can enjoy countless escapes into games and entertainment.
We believe that interactive storytelling is such a powerful evolution of literature because it intertwines multiple forms of entertainment that people worldwide love. When done well, interactive stories are the intersection of literature, film, video games, art, and music. Most forms of escapism engage maybe one or two of your senses. With our app, we are able to actively engage three senses – sight, sound, and touch.
You get the joy of novels while making the experience unique to you through the ability to choose your own path in these stories. You get to customize how you look and act.
Storytelling is amazing. It broadens your imagination and uses detailed descriptions to the point that you can almost see, hear, taste, and feel the experiences of the protagonist.
Adore Romance Stories takes that a step further and provides visualization of scenes and characters, music, and sound effects to make the experience even more immersive, with vibrations and haptic feedback to engage your sense of touch. We are still trying to crack taste and smell – it will be a while before games manage to do that without simply describing it.
Benefits of Interactive Story Games
Interactive story games help boost your social skills via communication and interactions between various characters, objects, or even fellow players, especially in games that are emotionally stimulating in nature.
It helps in improving hand-eye coordination as players are required to watch the actions of their characters on screen while also controlling them using buttons, a keypad, or mouse clicks.
Players develop their improvisation skills as well as critical thinking skills. These games aid the players in how to approach a problem and help them to improve their decision-making and problem-solving skills. This enables them to dig up solutions to typical problems even in real life and, of course, examine problems from various mindsets and perspectives other than their own.
The most important aspect of playing such games is that players can then narrate their own stories and come up with their own dialogues since a lot of these games depend on the player's creativity and thought process and thus aid in keeping their brains active and fit.
Top 10 Best Interactive Story Games to Play
Enough seriousness. Since we are in the process of creating an interactive game of our own here at Adore, we thought we would share a compilation of our favorite online interactive story games here with our readers. I hope you love this list!
Chapters
This is one of the most popular mobile interactive games in the world. I love how they work with countless published authors whose works can also be seen in print or on Amazon's kindle. Their ability to adapt existing books to an interactive format is amazing and really appeals to literature lovers out there.
The newest (and best?) – our own entry into the category! Adore Stories – Romance Games just launched and is available on the iOS app store – here. It features stories written by award-winning scriptwriters, and is by far the most player-friendly in terms of easy ways to progress and play/read through rich interactive romance stories – without spending money!
Episodes
This amazing interactive game has been around since 2013 and is one of the oldest interactive games on the market. They have an amazing collection of stories to choose from with hundreds of completed stories. They do an amazing job of creating impactful choices that let you, as the reader, really guide what path you want to take, who you want to fall in love with, and what adventures you want to choose.
Choices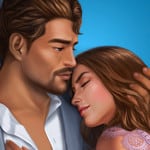 Choices also has built an extensive library of stories to choose from. They do a great job of having a diverse selection of genres, including romance, fantasy, horror, and more. They update ongoing stories every week and keep addicted readers coming back for more.
Romance Fate
Romance Fate is a new player in the interactive stories genre and doing a fantastic job! They were released in early 2020 and have fantastic, full-body characters that include animations giving the stories a more movie-like experience. While they are still building up their library, there are still plenty of wonderful stories to choose from.
Tabou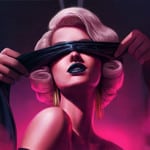 Spicy, high drama stories that are meant to capture the reader's attention from the first chapter. This app also has a library of stories to choose from and focuses on the romance genre with captivating drama and enticing characters. I also love their video-like introductions to each new story that really propel you into the experience.
Scripts
This game explores love stories not limited to just heterosexuality but also delves into the LGBTQIA+ community. You can either choose a story or make up your own and create an online life. Unexpected events, consequences, and dozens of obstacles threaten your forbidden romance, and you must make the right choice to be with the one you love. The game allows you to choose your own gender and features customization of characters with various settings ranging from high school to haunted house and even K-pop!
Moments: Choose Your Story
Another library of excellent stories to choose from. Made by KoramGames back in 2018, they are romance-focused and let you explore some of your wildest fantasies. We recommend Under the Lust Moon from their story options. Also, you may need to type in the full title to find it in the app store because it is slightly harder to find if you just search for Moments.
Spotlight
This is the latest full app offering from the same people who build Chapters. It has a beautiful new redesign, fantastic new stories, and a much more video-like experience with full-body characters that are semi-animated. Overall it is still a very new app and will have some bugs, but they have definitely done a very good job in creating this! Also, check out some overlapping titles with popular Netflix movies like "To All the Boys I Loved Before".
Romance Club
This app has an amazing selection of stories to choose from their library. They use tickets to purchase chapters to read, and similar to the other games listed, some choices cost extra gems. Some of our favorites from this app include Heavens Secret and Moonborn.
Secrets
This was a very popular app for a few years after launching in 2018, with many LGBTQIA+ options inside a large library of stories. We will note that it seems to be having development issues recently, which might limit your ability to download the app. We aren't certain if Onyx Games is creating a new app or planning on a major update to this one, but we are hopeful because it had some wonderful options.
Unusual Not Romance Interactive Mobile Games
Her Story
In this live-action video interactive game, you can play detective and piece together clips from a police interrogation to uncover truths and expose lies. Available for iOS, Android, and Steam. This game has a very different format from the library-style animated choices out there but is interesting to check out if you are into real-life crime stories.
Florence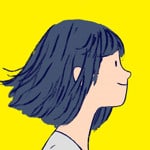 Play as the titular character in this 30-minute long game wherein players are spoilt for choice with 20 chapters filled with various mini-games. From Florence's daily routine to her love life with cellist Krish, nothing is off bounds here. The game has won accolades for its storytelling, art direction, and character building. The art-heavy graphics style is also charming.
Sorcery!
With an interesting combat system, this game which feels like an adaptation of a physical novel, tops our list due to its many interactive features ranging from allowing players to move characters on a living map, picking letters from the sky to concoct spells, engage in battles and defeat your opponents before they hit you with their counter attacks.
To be or not to be
As you can figure out from the title itself, this game is based on the Bard's famous work Hamlet. You can either play as the titular character or as various other characters from the play and unravel the mystery behind Hamlet's father's death as well as avenge the king's honor. Humorous and fun, this game also features artwork from known faces in the field of webcomics and also includes a range of diverse endings.
Choice of the Deathless
This text-based game is best described as a necromantic legal thriller, wherein players have to fight their way up the ladder of an elite demonic law firm. This game is available on iOS, Steam, and Android, but can be played for free on their website.
Ace Attorney
A visual novel adventure series that has only grown more and more popular since it was introduced for Gameboy in 2001, players investigate cases, gather evidence, cross-examine witnesses and determine the truth under the guise of several different defense attorneys. This game, along with its various spinoffs such as Appolo Justice, Dual Destinies, Spirit of Justice, and Miles Edgeworth, are all available for Nintendo Handheld and iOS as well as Android.
Yesterday
A serial killer is on the loose, killing beggars. An NGO volunteer and his friend work together to investigate the case. You can play as either of these three characters. Since this is a mind game, there's loads of thinking involved. This addictive indie game is available on the Playstore.
Game of Thrones
If you liked the series, check out this interactive story game based on it. Build empires, choose your best men, train and expand your army and build kingdoms from scratch. The game allows you to choose various ways to defeat your enemies and upgrade your skills as well. Currently available on the Playstore for Android users.
5 of Our Favorite Interactive Stories Inside Other Apps
Heaven's Secret
Fancy an interactive story game with a spiritual or supernatural twist? Then look no further! An unclaimed victim finds herself in the Angel and Demon Academy with no clue as to who killed her. She must choose between breaking the rules of heaven or sticking to the path of righteousness as she tries to uncover the person behind her death and avoid temptations at all costs. Her actions influence not only her outcomes but could also lead to her inadvertently causing the deaths of her friends. This story can be found in the Romance Club app.
Moonborn
A girl accidentally discovers herself amidst werewolves and vampires. She is bitten and experiences how it feels to be a vampire herself, without any of the side effects such as burning to a crisp in sunlight. She is known as a Moonborn and is also being hunted down by a vampire prince. This game is available on the Romance Club app.
Lust Under the Moon
This PG-rated adventure is part of a series and promises tons of werewolves. Players are sucked into a vortex that leads them to an ancient past where their ancestors are the villains of the piece. You can't change the past but must discover hidden secrets, and who knows, you might even brush past your future love interest. This story can be found on the Moments app.
Perfect Match
In this science-fiction interactive story game, players have to rescue their kidnapped best friend/future love interest and fight off shape-shifting robots while also uncovering a conspiracy against the president. Phew, a lot to unbox there! This story is found on the Choices app.
The Royal Romance
The latest offering from the Choices app, this interactive game is available for both Android and Nox platforms. You play as a waitress in New York who stumbles upon the Prince of Cordonia at the diner you work at and have to vie for his hand in marriage without accidentally falling for his friend. Your journey will take you from kingdom to kingdom.
Interactive romance story games offer a new, immersive way to engage with stories and discover love – in all the wrong (and right) places. These games allow players to unlock secret paths, steamy encounters and make their own decisions in stories that are full of mystery and pleasure. With their enthralling gameplay and captivating storylines, interactive romance story games are only going to grow!
Feel free to check out these games and stay tuned for more content from us. Don't forget to share and follow us on Instagram. Until next time, happy gaming, and don't forget to try Adore Stories for iOS – available on the app store right now!