Whether you're a lesbian yourself or just enjoy a good love scene between two queens, these novels can appeal to all. They feature some of the most raw and sensual lesbian sex sequences that can have even the straightest heteros questioning their sexuality.
1. Lesbian Appetite by Dorothy Allison
This short story from Allison's short story collection 'Trash' will satisfy your appetite. Allison uses culinary imagery to bring to life sensual lesbian experiences. Here is just a taste of it:
"We wrestled, eggplant breaking up between our navels. I got her shorts off, she got my jeans down. I dumped a whole plate of eggplant on her belly.
"You are just running salt, girl," I teased, and pushed slices up between her legs, while I licked one of her nipples and pinched the other between a folded slice of eggplant. She was laughing, her belly bouncing under me.
"I'm gonna make you eat all this," she yelled.
"Of course," I pushed eggplant out of the way and slipped two fingers between her labia. She was slicker than peanut oil. "But first we got to get the poison out."
2. Don Juan in the Village by Jane Delynn
The heroine in this novel seeks meaningless sex and is on the prowl from the lesbian bars of New York to the backstreets of Fez, the S and M scene in LA to even the calm Caribbean backdrop of a deserted island. On her journey she encounters willing participants from a movie star, a high end prostitute and a high school dropout pursuing a job as a grocery store clerk. A scene that is most memorable is one of the characters submitting to spanking in a BDSM club.
An excerpt of what's to come:
"With my nipple still in her mouth she pushed my jeans down so they encircled my ankles. I was sweating and messy. She was much older than me, almost clinical as she proceeded, which not only aroused me but made me like her better. Somehow things were more in balance than earlier in the evening. I wished she had brought a camera with her so we could have taken pictures of me masturbating to the sight of her naked body — and ever after I could torture myself over what she had done with them."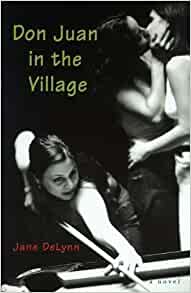 3. A New York Story by D.L. King
A scintillating romance blossoms between a ghost and a mortal woman. This novel is bereft of any clunky metaphors for genitalia but is instead a well written erotica.
4. Tipping the Velvet by Sarah Waters
"After a second she eased herself from my lap, then straddled my thigh and rocked gently there, occasionally jerking, and at last growing still. Her hair, which had come loose, was hot against my jaw.
At length she laughed, and moved again against my hip. "Oh, you exquisite little tart!" she said."
What you just read was an excerpt from this well crafted queer romance and coming of age between a drag queen and a young lady named Nan who is willing to pursue her to the ends of the earth.
Known for its shockingly infamous leather dildo scene that will leave you moist and weak in the knees for months on end.
5. Valencia by Michelle Tea
A memoir detailing Michelle's exploration of the San Francisco queer and dyke culture in the early 90s in the grimy and drug saturated Mission District. This one is not only fast paced but high on the drama and oozing with every sensual desire you can think of. Here is just a taste of what's in store:
" We fucked in bathrooms and alleys bold as boys, bent over porcelain sinks that creaked from the wall with the weight of her hand inside me. The rustle of clothes and rats, clink of belt buckles and feet on broken glass. When someone saw us by accident, I let them be embarrassed. Shame was like a dirty tampon pulled from my body and flung in the bucket when I was with Iris."
6. Girl Meets Boy by Ali Smith
A modern retelling of Ovid's myth of Iphis, this is a remixed tale as old as time and an exuberant take on gender norms and sexuality. It is highly acclaimed for its exhilarating, bold and brave sex scenes that will leave many a modern reader gasping for air!
If you don't believe me, then read this excerpt from the same:
"Her beautiful head was down at my breast, she caught me between her teeth just once, she put the nip into nipple like the cub of a fox would, down we went, no wonder they call it an earth, it was loamy, it was good, it was what good meant, it was earthy, it was what earth meant, it was the underground of everything, the kind of soil that cleans things. Was that her tongue? Was that what they meant when they said flames had tongues? Was I melting? Would I melt? Was I gold? Was I magnesium?"
7. Life is Wonderful People are Terrific by Meliza Bañales
Life is indeed wonderful for proud Xicana Missy Fuego who has just accepted a scholarship to a prestigious college. However, in order to pay her bills, she moonlights as a thong clad stripper and explores the smokey punk bars and strip joints of San Francisco as well as her own sexuality. Her eyes are opened to queer subculture and is embroiled in the Riot Grrrl race politics. Read the teaser below for a taste of what you'll be in for:
"Having her in bed with me made me realise how alone I'd been. Her body was so soft and warm, she had a round belly and firm tits with dark nipples that I held in my mouth for a long time. She was quiet at first which only turned me on more, but when she whispered in my ear "Will you go inside me?" I almost lost all control. I took it gently, then gained momentum. She was beneath me and I kept watching her face the entire time, the light from a new half-moon shining on her face through my window in the dark. I could feel the moment of pressure inside her against my middle finger and that's when she cried out, hot liquid all over me, my bed, underneath her.
8. The Salt Roads by Nalo Hopkinson
On the island of St. Dominique (later renamed as Haiti) three women- a lesbian healer, a mixed race dancer and an enslaved Greek Nubian prostitute are brought together by the powers bestowed upon them by the Afro-Caribbean goddess of virility and sexual desires, Ezili. A blend of fantasy and historical fiction, the novel seeks to explore themes such as slavery and is not only wild and sexual but also disturbing and intense.
It is highly appreciated for its intense depictions of sexual intercourse such as this particular scene:
"I burrowed my head in closer and tunnelled my tongue into her gully hole. Lisette giggled, then sighed, my girl, and opened her knees wider. The salty liquor of her spread in my mouth. I lapped and snuffled, held her thighs tight as she wriggled and moaned. Pretty soon she was bucking on my face, calling out and cursing me sweet. All sweaty, she was, and she had her thighs clamped to my ears so that my hearing was muffled. My hair was caught beneath her. It pulled, but I cared nothing for that. I reached behind her and squeezed her bum cheeks, used them to pull her closer. She wailed and shoved herself at me, until to breathe at all I had to breathe in her juice. And she pitched and galloped like runaway horses, but I held her, held her down and sucked her button in, twirled my tongue around it. Then even her swears stopped, for she could manage words no longer, and only panted and moaned. The roar she gave at the end seemed to come from the pit of her, to bellow up through her sopping cunny."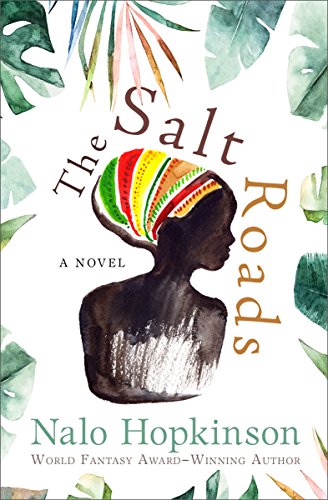 9. Lee and Elaine by Ann Rover
A married artist seeks solace in the arms of a young student after the death of her childhood friend. Both women embark on a crazy and passion fuelled affair and the novel is an exploration of one woman's sexual fantasies, her kinks, her desire to tie her lover to a four poster bed and even her coming to terms with life, death and starting over.
I know you've been dying for a teaser, so here you go:
"I felt so good, tied to the bed, without choice, chosen, legs and arms spread; I hovered above myself, seeing my fantasy of the student's experienced fingers opening the teacher's clothes, unsnapping teacher, spreading her, sliding inside the material; over her breasts, around her shoulders, down to her navel over her belly and down into her bush, which was not as bushy, of course, as it had been when she was a student herself, much to her sorrow. I returned to my body and gazed up at the face on top of me, close, intent, the curly grey hair getting curlier from dampness. I started to thrash."
10. Chronology of Water by Lidia Yukanovitch
Lidia's memoir follows her life from a victim of abuse and drug addiction who almost lost her life to self destructive activities and in it, she also opens up about recovering post a miscarriage. The author bares her body and soul as she talks about indulging in high risk sexual activities that threatened her career and how her sex life was fuelled by an inner boiling rage, pain, remorse and tragedy. The novel has been highly regarded for its raw and pure depiction of sensual pleasures.
Here is a teaser on what you can expect:
"Whoever was staying in the [rooms next to ours] must've gotten an earful. Hours of woman on woman on woman whose regular lives didn't allow for such wild abandon. Sometimes Hannah's fist up my cunt Claire's mouth on mine or me sucking her epic tits. Sometimes Hannah on her stomach me up her ass with a strap on Claire behind me giving me a reach-around — a skill she intuited. Sometimes Claire on all fours me and Hannah filling every hole licking every mouth rubbing her clit making her scream making her entire corpus shiver her head rock back her woman wail let loose gone primal cum and shit stains and spit and tears. I came in Hannah's mouth, her face between my legs like some goddess in a new myth."
11. Celebrity Pass by Camryn Eyde
Who's your celebrity pass? In this novel, Cass, a journalist, has been through the worst day. A torrid downpour and chance encounter with one of her celebrity crushes, starlet Isabel O'Donnell changes her life. Isabel offers the smitten Cass a ride to her mansion and a warm bath which leads to a passionate night of love making. Ladies, prep those sex toys and get ready for a toe curling experience with this one…
12. Hot Line by Alison Grey
Linda, a psychologist who is lonesome and workaholic wants more than just phone sex and makes an offer that Christina, a sex hotline worker just won't be able to refuse. Sexy, exciting, liberating, this novel also paints sex work in a better might than most other erotica.
13. Dark Horizons by Rae D. Magdon and Michelle Mengly
A smooth sensual blend of sci-fi, romance, action and erotica, this take on the enemies turned lovers genre is set in space and centres around lieutenant Taylor Morgan who holds an Ikthian alien named Maia Kalanis hostage, only to realise that Maia is being used as a pawn by her subordinates. Now Taylor is torn between her loyalty towards her home planet and her burning passion for Maia.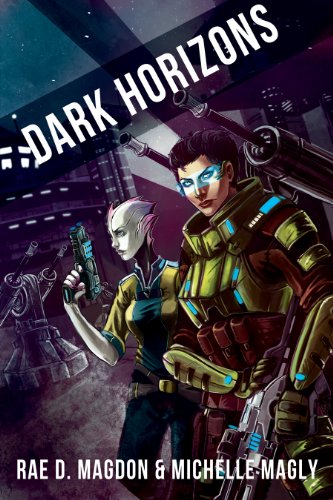 14. A Touch of Temptation by Julie Blair
Kate, a graduate of Stanford is studying for a bar exam at a cabin when she encounters her wild and sex positive neighbor , butch top Chris Brent who finds her cute and reels the innocent student into an existence fuelled by orgies and swinger parties. The novel is a bold and sexy exploration of a young woman's sexual awakening and self discovery.
15. Behind the Green Curtain by Riley La Shea
Caton's sleazy boss offers her a position as his wife's personal assistant but unbeknownst to her, he is a man with ulterior motives. His wife Amelia is smitten by Caton and before she knows it, the ladies are indulging in a torrid affair with each other. This novel is noted for its unique take on sex as a communication tool. It is dark, captivating and highly erotic beyond your wildest dreams.
16. Seasons of Love by Harper Bliss
Alice, a solicitor, is sent off to Portugal by her employer Miranda for a much needed break. The solicitor inadvertently crosses paths with Miranda's young daughter Joy and despite their age difference, a passionate fiery summer fling ensues.
17. Cake by Jove Belle
Kelly is catering for her brother's wedding even though she can't stand his bride and Elana is gate crashing the wedding as the bride is her ex girlfriend. The two women cross paths, resulting in an affair that is smoking hot, yet toxic, mainly due to Elana who is both beautiful yet emotionally disturbed to the core. But why is Kelly constantly drawn to her despite these flaws? Read to find out…
18. The Night Off by Meghan O'Brien
Meghan O'Brien never fails to bring us women content that is steamy and highly intense. This novel follows Em who was raised by drug addict parents and is now their caretaker. She hasn't taken care of herself in years, until she meets a high prized escort who forces her to give in to her unrelenting desires and fulfills all her sexual fantasies. The novel is renowned for some of the best intense lovemaking and BDSM scenes ever put to page.
19. Party Favors by Erin Mclellan
Wren and Amanda meet online and decide to catch up in person at a New year's party. They have the time of their life indulging in wild sexual intercourse in every location-ranging from a balcony overlooking the party scene to a hot tub and both realize they share sizzling chemistry in the sack. This novel also features tons of character development, poly relationships and orgies that make it a sweet read for Valentine's day.
20. No Room at The Inn by Brooke Winters
Emma and Silvia work at an erotic hotel, secretly indulging in casual BDSM activities at the same hotel. This novel is centred around the pals to lovers genre and features super steamy, kinky role play sequences and while it is set at Christmas, it is not overly festive. What makes it better is the fact that one of the main characters is autistic.
So grab a copy, find some privacy, bust out a vibrator and immerse yourself in at least one of these scintillating works of literature. Until next time….