Welcome back! Today we bring you horror fiction from the land of the leprechauns with gothic elements galore. We hope you enjoy reading these, especially if you're a diehard horror enthusiast like us!
1. The Wych Elm by Tana French
This novel records the events that follow after Toby Hennessey discovers a skeleton within the hollow of a tree on his family's property and further uncovers various dark secrets about his family and himself.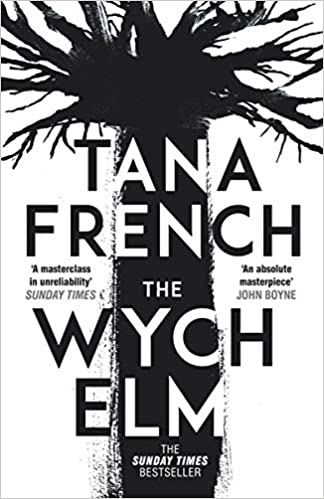 2. Other Words for Smoke by Sarah Maria Griffin
Twins Mae and Rossa discover a house full of witches b in their neighborhood that is then struck by a series of disappearances such as a group of women vanishing from the house down the lane. Only the twins know the truth behind the same. The novel also features various insidious animals such as a scary cat and an owl within the walls that refuses to budge. 
3. Last Ones Left Alive by Sarah Davis Goff
Women are the last hope of humanity in this dystopian zombie parable that's set in rural Ireland whose movie rights were brought by an Irish production company. It also brings to the fore themes of feminism and LGBTQIA+. 
4. Perfectly Preventable Deaths by Deirdre Sullivan
In this spooky YA horror fiction revolving around witchcraft and black magic, two girls relocate along with their mum to a new home at an ancient Irish castle. Themes such as teen displacement, attempts to fit into society and sexuality run parallel to visceral events that rain down terrifying, brutal consequences and are a sure sign of impending doom.
5. the Fortunes of Sir Robert Ardagh by J. Sheridan Le Fanu
Sir Robert strikes a deal with the devil and this is the story of his eventual death post this Faustian deal at his castle.
6. By the Bog of Cats by Marina Carr
In this retelling of Euripedes 's Medea, we are introduced to Hester Swane. Abandoned by her former lover and banished to a bogland, she awaits the return of her mother, the witch-esque Josie Swane. The tale is a barbaric one that also acts as commentary on the harsh nature and longstanding aversion of Ireland to its female autonomy.
Thank you for reading. We hope you'll stick around for more from Adore. Please share and don't forget to shower us with love on our Instagram too. Until next time!