Wordle is the latest craze these days along wordsmiths and non-wordsmiths alike, but did you know there are more cool and complex versions of this fun word game out there? Here are just a few alternatives to Wordle… Some which even up the stakes of wordplay further!
1. Kitty Letter
This free iOS and Android app is so cute, we can't even…! The players are offered a set of letters from which they must form words. Each word spelled out leads to players generating an army of cats which must then be utilized to protect from bombardment from the opponent's feline army. Didn't we tell you it was cute?
2. Lingo
In Online lingo, players can choose between 5-6 letter words and guess with only the first letter being revealed to them. Players are further faced with a tricky choice as the letters that don't make up the word aren't grayed out (oh, no fair!)
3. Hello Wordl
This is a free remake of Wordle where players have to guess a word in six tries but it also hands over control to the player with regards to the number of letters in a word that they can change. It can at times be far more challenging then the original.
4. Dordle
This game is literally double the Wordle as it requires players to figure out words on two side by side Wordle boards with the help of just one Wordle-esque keyboard. This strategy based game allows six guesses and players must figure it all out before their limited time runs out.
5. Queerdle
This LGBTQIA+themed word game which requires one to sharpen their knowledge of Rupaul Drag Race and queer culture. It also features a quirky and hilarious winning and losing screen so you won't leave disappointed or cross even if you face a loss!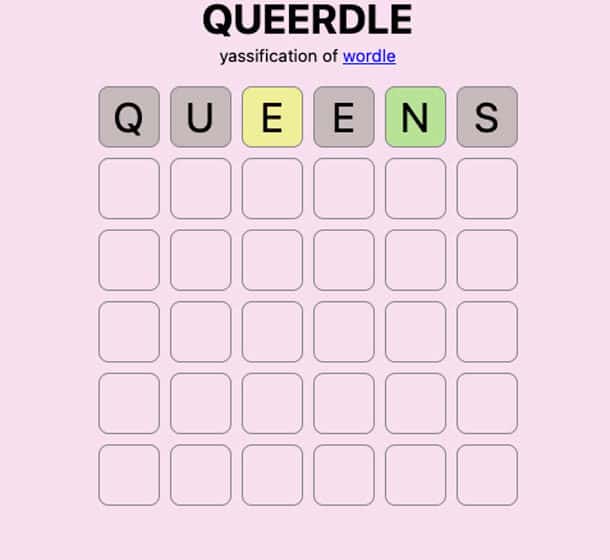 6. Quordle
This complex game involves guessing 4 different five letter words simultaneously and is four times the fun! Beat that, Wordle!
7. Sweardle
If Gordon Ramsay had a favorite game, we know it would be this! This four letter game, as the title suggests, obviously involves guessing the vividly colourful, vulgar and explicit words that would make even Gordon Ramsay flush red!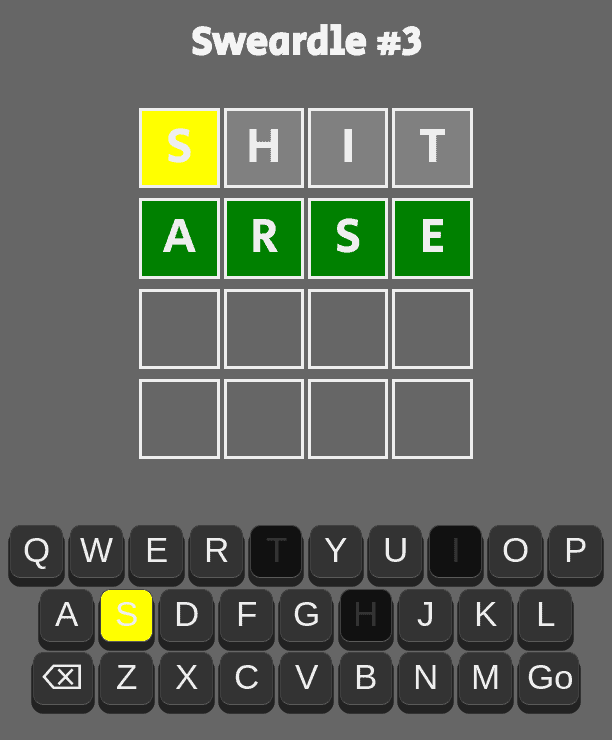 All of our competitive girlies get out there and challenge your friends to a few of these games! And make sure to follow us on instagram for updates on more fun content like this.