There are couples who will forever remain rooted in our memories, for their hot chemistry, affinity, and their strong bond. In today's compilation, we'll be looking at the best couples in the horror genre. Some are couple goals, some are downright toxic, either way we promise their iconic!
1. Morticia and Gomez from The Addams Family
We ship these two because they are legit couple goals! To the layman, they are a weird goth couple with equally weird goth kids, but at least they own every moment of it. And don't even get me started on the copious amounts of dirty talk (if Gomez gently whispered 'Cara Mia' to me, I swear I'd swoon…!) and oozing sexual chemistry that both these lovable gothic dorks possess. This scintillating couple are also the textbook example of 'Till Death do we part', don't you think?
2. Laszlo Cravensworth and Nadja from the TV adaptation of What We Do in the Shadows
Another dorky goth couple with the promiscuity of Morticia and Gomez are Laszlo and Nadja, the bloodsucking duo who reside in Staten Island. Nadja is the feisty one in this relationship and when her dimwitted and extremely narcissistic but charming husband Laszlo breaks out his cursed hat, tempers do flare! But otherwise, they are an extremely passionate couple whose hobbies include preying on unsuspecting humans in the park, composing original tunes and singing off-key duets. If that isn't relationship goals, I dunno what is!
3. Rick and Evelyn O'Connell from The Mummy franchise
Although, these two start out despising each other- the unruly adventurer Rick and the feisty and nerdy curator/librarian Evelyn eventually get along like a house on fire as they battle off annoying mummies and decipher hieroglyphics galore. It helps that their relationship is built on mutual partnership and respect and they even end up raising a child together who is as brave and brainy as them both.
4. Imhotep and Anck Su Namun from The Mummy franchise
This was a toxic relationship from beginning to end, considering that it began as a love affair between Imhotep, high priest and the mesmerising Anck Su Namun who was the mistress of the Pharaoh. After plotting a murder much like the Egyptian version of a Lord and Lady Macbeth, Imhotep and his lady love were executed and embalmed alive. Cut to 3000 years later, Imhotep successfully resurrected Anck Su Namun but turns out they only share a mutual love for glitter and gold ornaments and she isn't as loyal as he thought. Imhotep is left heartbroken by an unrequited love. Talk about risking it all, going to hell and back, only to find out that the girl you love won't even bother rescuing you from the jaws of death! I guess, all that glitters isn't gold, after all…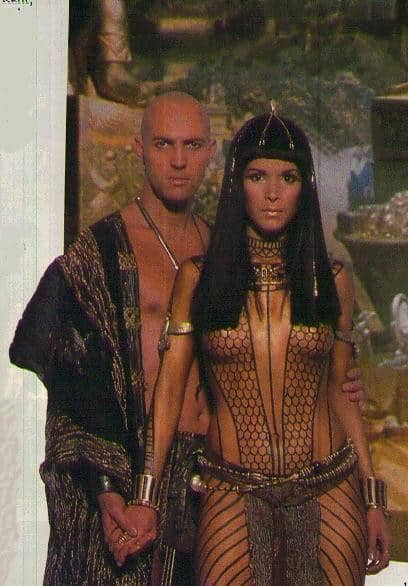 5. Chucky and Tiffany from Child's Play franchise
Yet another toxic duo who are perfectly compatible with each other. These possessed psycho dolls are the textbook example of a 'couple that kills together, stays together' and their raunchy and gory romantic flings are best witnessed from afar!
6. Seymour and Audrey from Little Shop of Horrors
Nerdy florist shop assistant Seymour falls head over heels in love with coworker Audrey who is already in a relationship with an abusive dentist boyfriend. However, the real villain of this story is a botanical experiment gone wrong that Seymour intended as a gift for his beloved and which in turn threatens this blossoming (pun intended) romance. The couple must survive the giant man-eating flower before their relationship is nipped in the bud (I'm sorry, I can't stop with the puns!). Their chemistry, by the way, is off the charts.
7. Ichabod Crane and Katrina Von Tassel from Sleepy Hollow
Ichabod and Katrina are the only pairing who can stop the heads from rolling in this classic, and this courageous duo surely won us over in their quest to stop the devious Headless Horsemen on his murderous sprees.
8. Adam and Barbara from Beetlejuice
This deceased couple proves that the afterlife can be quite a hoot when you're with the one you love. You couldn't help but pity them as they often fail to haunt the new inhabitants of their beloved home and try to make sense of the scatterbrain ghoulish hooligan named Beetlejuice. And while Beetlejuice might have stolen the show, Adam and Barbara weren't far behind in stealing our hearts!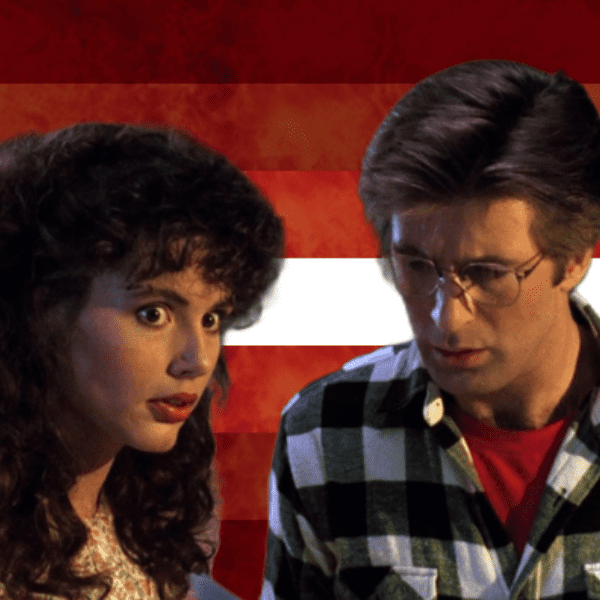 9. Sam and Molly from Ghost
These two made pottery look sexy! When Molly is reunited with her recently deceased partner who revisits her in spirit form with the help of a medium, you just couldn't help but be reduced to tears by the power of their love and the unfairness of it all.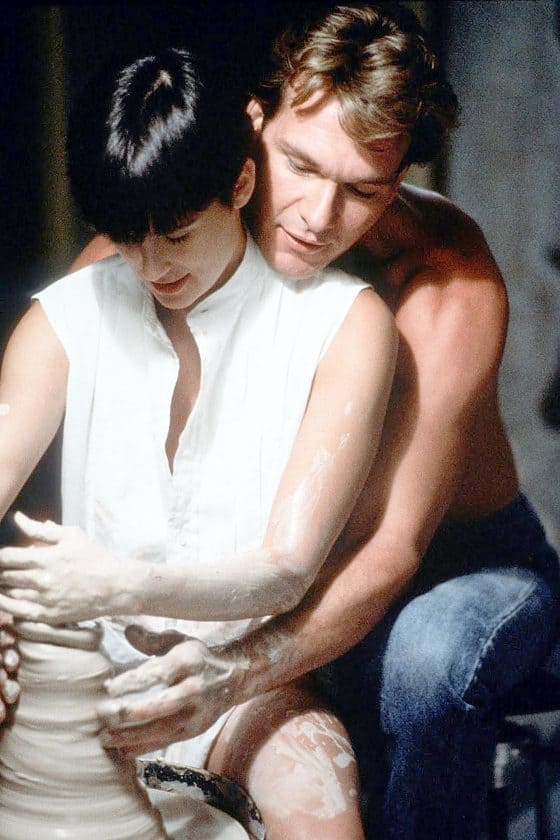 10. Dr. Frankenstein and Inga from Young Frankenstein
We do love a blossoming romance between a mad scientist and his muse and the 'opposites attract' trope just feels like a bonus. In this satirical retelling of sorts of Mary Shelley's classic, Dr. Frankenstein (it's pronounced 'Fronkenshteen'!), a no nonsense mad scientist is charmed by his assistant, the gorgeous and quirky Inga who has a vaguely European accent and an affinity for rolling in the hay. And the rest, they say, is history!
11. Evelyn and Lee from A Quiet Place
Last but not least, played by real-life couple goals, John Krasinski (Jim from The Office) and Emily Blunt, Evelyn and Lee's relationship is built on silence, since they both have to tiptoe around strange entities who are drawn by sound. Despite little to no dialogue, you can feel the warmth, chemistry and endurance of their relationship through thick and thin. In a world struck by tragedy, these two indeed seem like a bright shining light and their romance feels like a soothing balm despite the knowledge that only danger and death lies ahead in this critically acclaimed survival horror flick.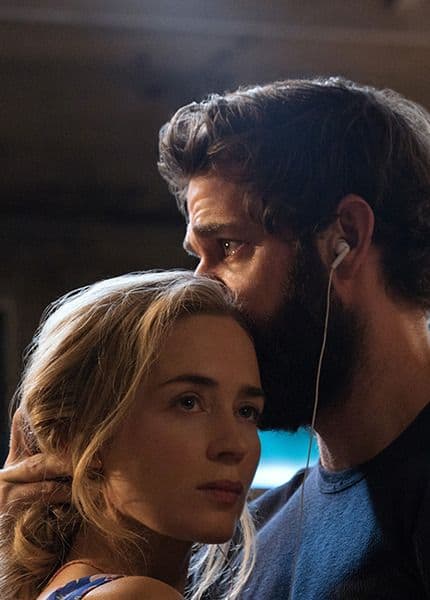 If you thought this compilation was to die for, we've got loads more that are equally as irresistible as this one so go check them out! Make sure to share and follow us on our Instagram. Until we meet again…