Cartoons and anime, while entertaining, are often overlooked for their influence on fashion trends and we are looking to change that with this list of some of our favorite trendsetters in this genre. Be it serving straight up lewks or paying homage to a real-life fashion icon. We hope you enjoy this list!
1. Jessica Rabbit
The voluptuous redhead definitely dazzled in her strapless, backless sparkly red down with a hip-high slit and scintillating red hot lipstick. Hence, she tops our list of fashion icons!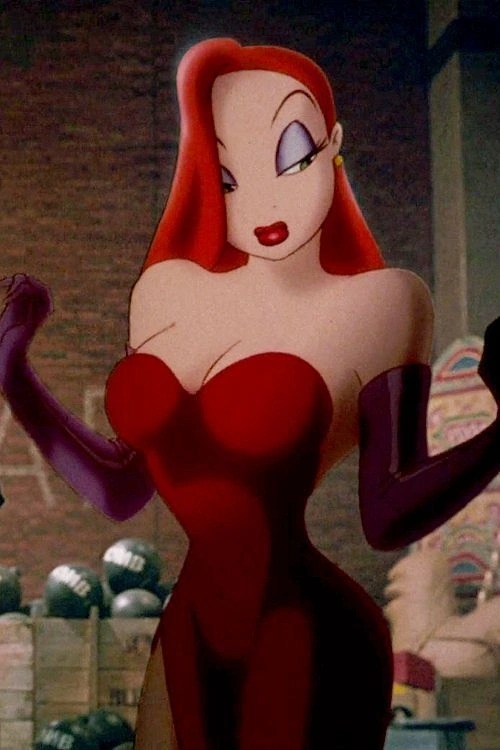 2. The Ashleys
This famous clique from the hit animated show Recess were famed for having been influenced by the clique from Clueless- Borrowing and doing total justice to such looks as Cher Horowitz's yellow plaid outfit and fancy but classy gowns. We stan!
3. Cruella DeVil
The giant fur coat is just one iconic part of the notorious villain from 101 Dalmatians, who recently got to flaunt her flamboyant fashion sense in the movie 'Cruella' that was applauded for its intrinsic wardrobe and styling. But let's not forget the knee length black number that goes with it and the long gloves and of course, her black and white hairstyle. Maybe not the best role model when it comes to animal activism, but she sure was serving lewks even before those pups were born!
4. Daphne
Hands down the most fashionable character in the Scooby Doo franchise and undoubtedly the most chic, iconic and timeless choice of Halloween costume, Daphne looks absolutely dapper in her purple dress with lavender detailing on the cuffs and waistband, paired with pink tights and contrasting bright, eye-popping light green scarf, purple pointed shoes and a headband to match. And then off she goes to solve yet another mystery with her pals and trusty mutt Scooby!
5. Fujiko Mine
This character from the Lupin the III series is known as a fashion goddess among the fandom due to their penchant for never repeating an outfit and wearing only the best fits they can get their hands on while remaining effortlessly fashionable.
6. Kintaro Oe
This character from the hilarious anime Golden Boy is perpetually stuck in the eighties with his flamboyant and somewhat outlandish fashion sense that also reflects his quirky and goofball persona. Just to give you a taste of how 80s this character is, here's a description of his look: Quirky abstract shirt with a backwards snapback, fanny packs and a backpack straight from the eighties to complete his look. If that doesn't scream nostalgia for the eighties, I dunno what will!
7. Space Dandy
Despite the anime character being from the future, he prefers to go old school with an Elvis-esque pompadour,a variety jacket, V-neck and plain trousers, with only his futuristic belt buckle and boots sticking out. This classic look pulled off by Space Dandy is an ode to the saying- "Old is gold" and we do approve!
8. X-Men
The X-Men from the animated show definitely showed off their fashion sense despite their standard Spandex uniform often holding them back. A lot of the members of the team often made the uniform their own by accessorising well. For example, Storm was never without her icon cape draped over her skin tight Spandex suit whereas Gambit preferred to pair his uniform with a long coat and Rogue was the most fashionable one with her low slung hip belt and knee high boots with a leather jacket and her iconic two-tone hair completing the look
Who was your favorite animated fashion icon growing up? Let us know on our latest instagram post, and make sure to follow us there for more updates. Toodles!